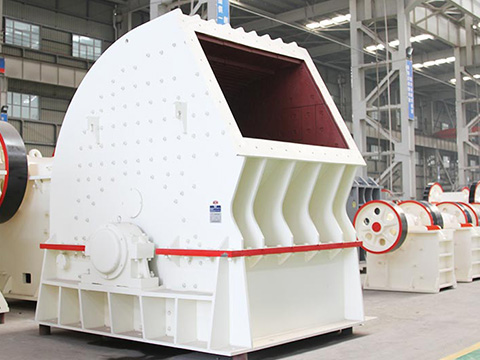 Heavy hammer crusher
Processing ability:100-800t/h Inlet size:1020×750-1850×1400mm Feeding size:≤600–≤1200mm Applied materials:limestone, granite, cobble, dolomite, bluestone, iron ore, construction waste, glass, cement clinker, etc
Similar Products
Brief introduction to heavy hammer crusher
The heavy hammer crusher is a new type of hammer crusher improved based on the design of the PC series crushers. Our experts combine the experimental data from the crushing test base with the latest customers' feedback and the industrial development status. Compared with other hammer crushers, the heavy hammer crusher has the advantages of large diameter, heavy hammerhead and high striking speed. This crusher overcomes the disadvantages of the abrasion problem of the hammerhead and the fracture problem of the hammer pin.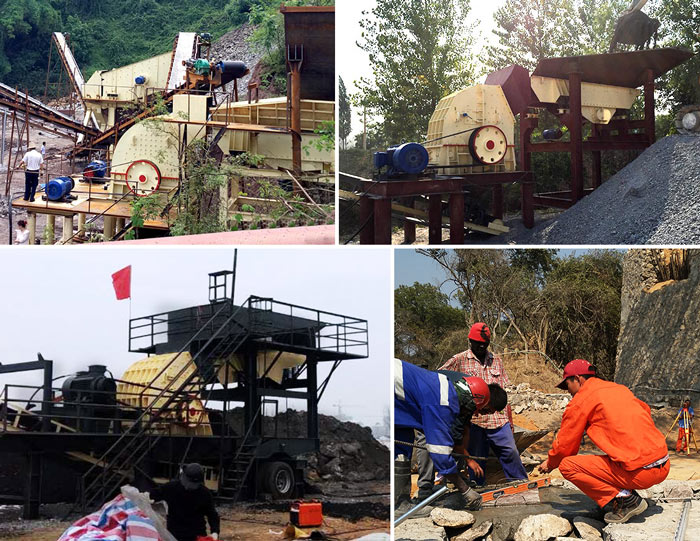 Working principle of heavy hammer crusher
Users can adjust the distance between the grates of the heavy hammer crusher to change the material particles in order to meet different demands. The high speed rotary hammer can impact the materials high efficiently and the crusher can be used for the wet and dry crushing processes. The main working part of the heavy hammer crusher is the rotor with the hammerhead which is made up of the main shaft, round disk, pin roll and the hammerhead. The motor drives the rotor to rotate at high speed and the materials enter the crusher from the upper feeding hole. After being impact, cut and ground by the hammer, materials are crushed completely. There is a screening board installed at the bottom of the rotor. Materials with the particle size smaller than the screen holes will be discharged from the screening board. The rough particles will remain on the screen board to be impact and ground again. Then they are also discharged through the screen board.
Technical Parameters
Model
Rotor diameter×length
(mm)
Feed opening Length×width
(mm)
Feeding size
(mm)
Capacity
(t/h)
Power
(kw)
Total weight
(t)
PCZ1308
1300×1000
930×650
≤600
100-180
132
2818?×2100??×?2391
PCZ1410
1400×1000
1020×750
≤700
180-230
160/90×2
2830×2100×2485
PCZ1610
1600×1000
1150×1000
≤900
260-350
220-250/132×2
3370×2415×2751
PCZ1615
1600×1500
1400×1000
≤900
380-550
355-400/200×2
3371×2925×2752
PCZ1716
1700×1600
1640×1300
≤1200
600-1100
250×2
3520×3000×3210
PCZ1720
1700×2000
1980×1300
≤1200
800-1200
400×2
3670×3390×3328
PCZ2018
2000×1800
1850×1600
≤1500
900-1500
450×2
3729×3300×4451
PCZ2225
2200×2300
2100×2300
≤1700
2000-2600
1250
3931×4100×4660

Send Message
Please enter your demand such as Raw material type, Capacity, Feeding material size, Final product size, etc. To become our quality clients will have access to a discount of countract!
Copyright© 2013 Fote Heavy Machinery.All rights reserved