The crawler type mobile cone crusher, as a type of mobile crusher or crushing station and with more advantages than the past ordinary cone crusher, is mainly used in the fine crushing field.
According to different stone properties and product functions, we use the cone mobile crusher in the sand making production to take the place of the impact crusher to produce sand materials with higher hardness and finer granularity.
Users can change the crushing cavity patterns to meet various demands and adapt to a wide range of application fields.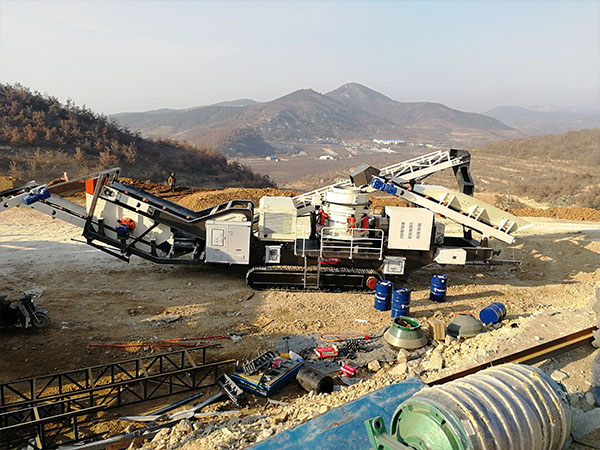 When the cone mobile crusher works, the crawler type mobile cone crusher can break the raw materials to the ideal particles which are later screened by the circular vibrating screen to different sand materials. Then these finished products are transported by the belt conveyor from the material stacking or to the final destination. As the crawler type mobile cone crusher adopts the latest high efficient cone crusher, it can realize the one step crushing effect and produce finished products with the perfect granularity.