Overview of gyratory crusher
The gyratory crusher as a kind of mining machine can break the coarse grains of the minerals and stones. Because of the features of high reduction rate, high yield and uniform mineral particles, the gyratory crusher is widely used in the industries of metallurgy, construction materials, chemical engineering and water and conservancy department.
The gyratory crusher runs driven by the motor and the movement of its eccentric bushing is completed through the belt pulley and the cone gear. As the eccentric bushing moves, the crushing cone device does the spinning and pendulum motion around the crushing center. In the crushing cavity, the materials are impacted, compressed and warped, and then the crushing cone and the fixed cone hit each other continuously, thus crushing the materials. Later the weight of the materials forces themselves to flow from the bottom of the crusher.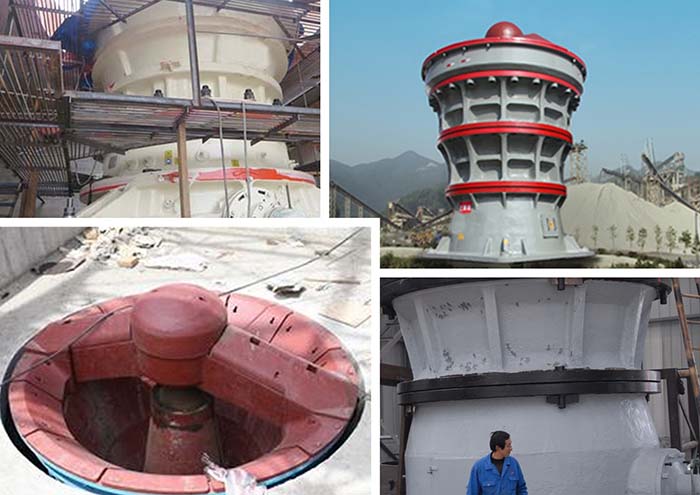 Production capability of gyratory crusher
Henan Fote Heavy Machinery Co., ltd. is a large-scale and professional manufacturer of mining machinery and general machinery. With continuing development in the international market, the sales network of products produced by Fote Machinery has been steadily expanded, and products produced by Fote Machinery have been sold to more than 90 countries and regions all over the world, such as Russia, United States, Kazakhstan, India, Indonesia, South Africa, Libya, Sudan, Iran and so on.