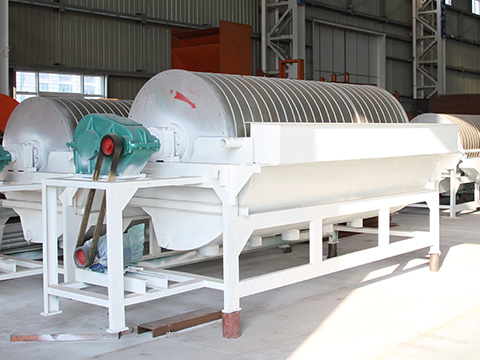 Magnetic separator
Processing ability:1-220t/h
Shell diameter:600-1500mm
Shell length:1200-3000mm
Applied materials: Magnetite, magnetic pyrite, roasted ore, titanic iron ore, hematite, limonite, siderite, wolframite, tantalum-niobium ore, red mud, quartz, fluorite and feldspar.
what can i do for you
40 Years history production base and exporter
Pre-sale service

24 hours online

Free technical support and solutions

Factory visit anytime, free pick up

Sales service

Commit to delivery fast

Provide On-site installation service

Free training of product operation

After-sales service

365 days after-sales online

Solve customer feedback problems timely.

Help customers optimize and upgrade equipment
Working principle of wet magnetic separator
After the ore pulp flows to the magnetic groove via the feeding box, the mineral particles in the loose status enter the feeding zone driven by the current of the feeding spray pipe. In the magnetic separator, the magnetic particles gather together to form a magnetic group or magnetic chain which moves toward the magnetic pole in the pulp's magnetism effect and is absorbed to the cylinder. As the polarity of the magnetic poles is arranged alternately along the cylinder rotating direction and is unchangeable during the operation, the magnetic group or the chain rotating with the cylinder will mix with each other because of the alternate magnetic pole. Non-magnetic materials like the gangue mixed in the magnetic group or chain will split away during the rotation and be absorbed to the cylinder surface, thus producing the concentrate. The concentrate turns to the weakest position of the magnetic system edge and then is washed away to the concentrate groove by the water sprayed form the ore unloading pipe. If the magnetic roll is the complete magnetic one, we will use the brush roll to unload the minerals.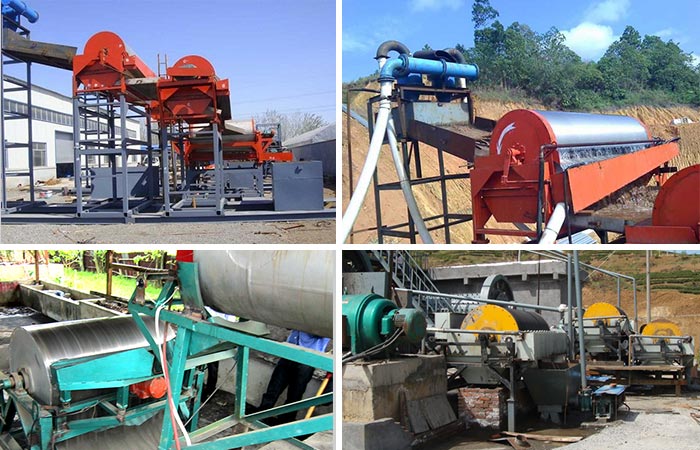 Application of magnetic drum separator
The magnetic drum separator or the wet magnetic separator machine is used to remove the iron powder form the particle and powder materials and to recycle resources in the industries of wood, mine, ceramics, chemical and food. Magnetic drum separator can not only complete the wet magnetic separation of materials with the particle size smaller than 3mm such as magnetite, pyrrhotite, roasted ore and ilmenite etc, but also remove iron from the coal, non-metal and construction materials. So magnetic drum separator is the wet magnetic separator machine with the highest universality and the widest application range.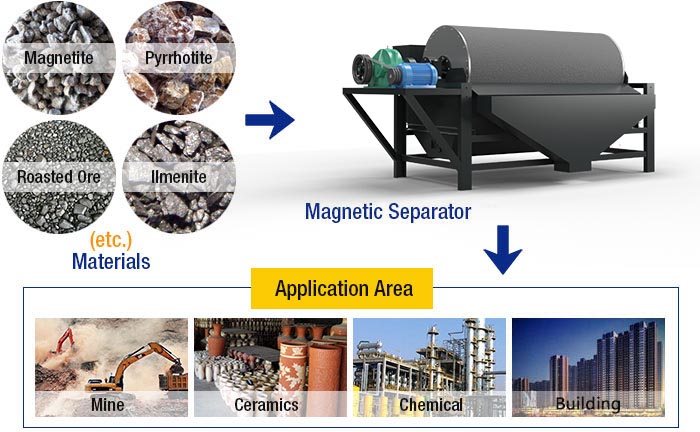 China magnetic separator manufacturer
Zhengzhou Fote is a professional wet magnetic separator manufacturer which makes the magnetic separator, strong magnetic separator, wet and dry separating equipment, iron ore and permanent magnet cylinder separator. Fote has many years' experience of making magnetic separators and we have strong technical advantages and production strength. The company with the strong strength and advanced technology is a well known manufacturer with customers' trust and support.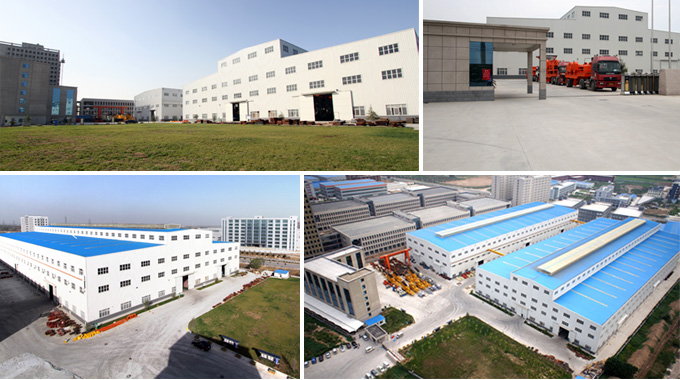 Technical Parameters
Model
Shell diameter
(mm)
Shell lenght
(mm)
Shell rotation
speed(r/min)
Feeding size
(mm)
Processing capacoty
(t/h)
Power(kw)
CTB6012
600
1200
<35
2-0
10-20
1.5
CTB6018
600
1800
<35
2-0
15-30
2.2
CTB7518
750
1800
<35
2-0
20-45
2.2
CTB9018
900
1800
<35
3-0
40-60
3
CTB9021
900
2100
<35
3-0
45-60
3
CTB9024
900
2400
<28
3-0
45-70
4
CTB1018
1050
1800
<20
3-0
50-75
5.5
CTB1021
1050
2100
<20
3-0
50-100
5.5
CTB1024
1050
2400
<20
3-0
60-120
5.5
CTB1218
1200
1800
<18
3-0
80-140
5.5
CTB1224
1200
2400
<18
3-0
85-180
7.5
CTB1230
1200
3000
<18
3-0
100-180
7.5
CTB1530
1500
3000
<14
3-0
170-280
11
Model
Feeding size
(mm)
Processing capacity
(t/h)
CTB6012
2-0
10-20
CTB6018
2-0
15-30
CTB7518
2-0
20-45
CTB9018
3-0
40-60
CTB9021
3-0
45-60
CTB9024
3-0
45-70
CTB1018
3-0
50-75
CTB1021
3-0
50-100
CTB1024
3-0
60-120
CTB1218
3-0
80-140
CTB1224
3-0
85-180
CTB1230
3-0
100-180
CTB1530
3-0
170-280
Through long-term arduous technology research and international communication, our product quality has been in line with international level, winning a world-wide acclaim and honor, and our products are exported to ninety countries and regions like Tanzania, Nigeria, South Africa, Kenya, Turkey, Saudi Arabia, Philippines, Indonesia, Malaysia, Vietnam, Mexico, Brazil, Russia, Uzbekistan, Australia, etc.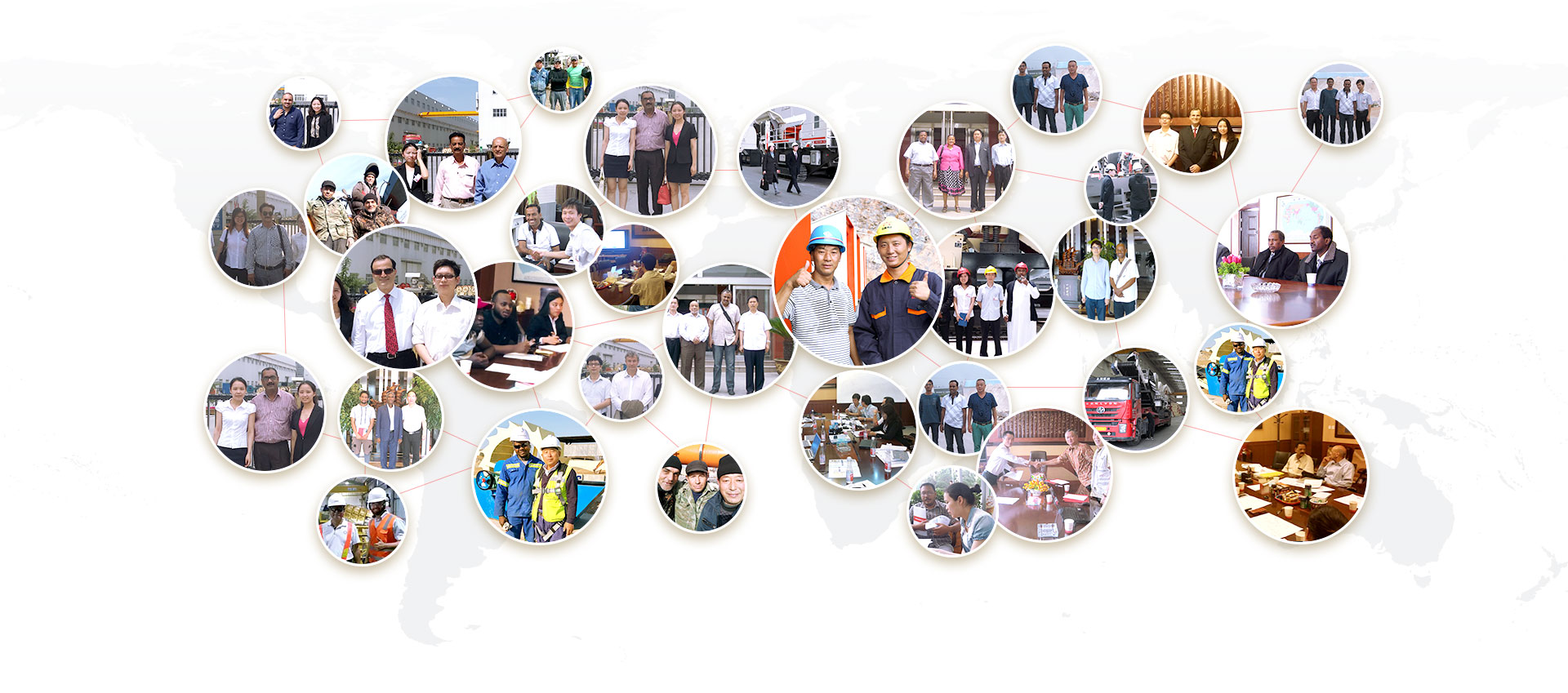 Get Price And Support
Please feel free to write down your requirement in the form below.
We will reply you within 24 hours.

Leave Message
Hi, May I help you?