Introduction to ore powder briquette machine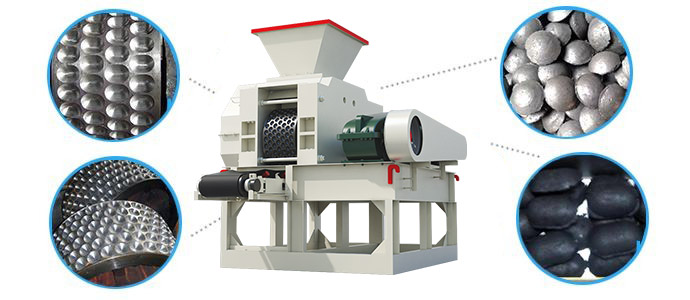 The ore powder briquette machine has a wide range of applications in the compression of aluminum skimming, active carbon, aluminum oxide, bauxite, caustic soda, charcoal, clay, coke breeze, cryolite, chemical fertilizer, plastic, painting, urea and sylvite etc. We use the ore powder briquetting machine to reduce the dust emission, control the unit weight, recycle materials and improve the transportation feature.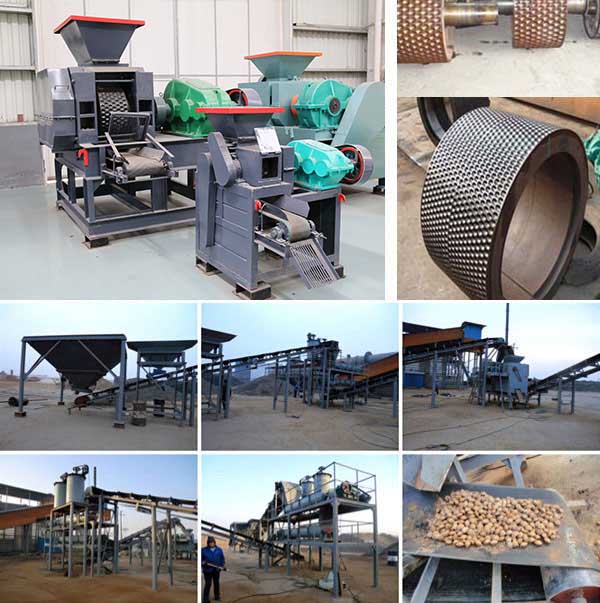 Requirement on materials for the ore powder briquette machine:
1. The material particle size for ore powder briquetting machine should be controlled below 80-200 mess.
2. No metal is allowed to mix in the materials, or it will damage the roll sheet surface.
3. It's necessary to supply enough materials to guarantee the ball pressing rate. The pressing process of the metal will make serious abrasion to the roll sheet, so users should pay attention to the material of the roll sheet when purchasing the ore powder briquette machine or briquetting machine. We'd better adopt the wear-resistant alloy for forging.
Technical Parameters
Model
Roll diamter
(mm)
Roll width
(mm)
Total pressure
(t)
Main motor power
(kw)
Output
(t)
Weight
(t)
GY520-150
520
196
150
55
2.2-3.5
13
GY650-220
650
200
220
110
4-6.5
19.2
GY750-300
750
280
300
185
6-8.5
34
GY1000-350
1000
440
350
250
10-15
50.8
GY1000-450
1000
504
450
280
14-17
58.5
GY1000-500
1000
504
500
315
15-20
58.5
GYS1000-500
1000
600
500
280
17-21
56.5
GY1000-540
1000
900
540
185Kw×2
30-35
60
GY1200-800
1200
900
800
280Kw×2
40
110
GY1400-1000
1400
1000
1000
400Kw×2
50
156