Overview of roll crusher
The roll crusher, also known as roller crusher, double roll crusher or teeth roll crusher, is suitable for medium and fine crushing of hard and medium hard ores and stones in industries of ore beneficiation, chemical, cement, refractory matter, grinding materials, building materials, etc. The roll crusher or roller crusher is with better crushing performance than that of ordinary crushers, thus making it widely used in all over the world.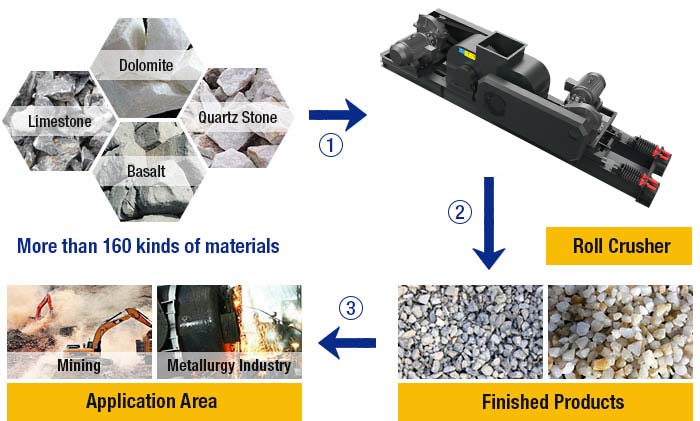 The gear transmission device of the roll crusher mainly consists of fixed roller, dynamic roller, transmission shaft, main engine, chassis, covering shell and long gear covering shell. The roller crusher is powered by the V-belt pulley on the motor, and through a couple of middle reducers, it drives the fixed roller to spin, and relying on the long gear pulley installed on the other end of the fixed roller, the dynamic roller is driven. The two rollers of the roll crusher are moving towards each other for squeezing materials.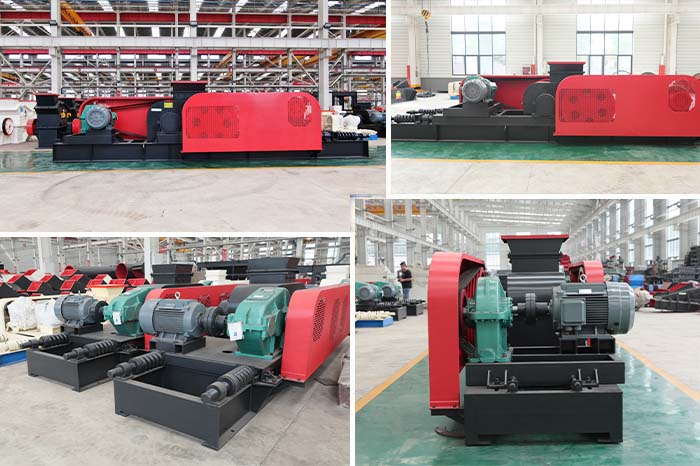 Production Capability
Henan Fote Heavy Machinery Co., ltd. is a large-scale and professional manufacturer of mining machinery and general machinery, with two professional industrial workshops and more than 300 machine machining, welding and assembly equipment with large and medium size. Fote Machinery has won wide praise at home and abroad by the exquisite techniques and advanced technology, and it's also become the large mining machinery export base in China.