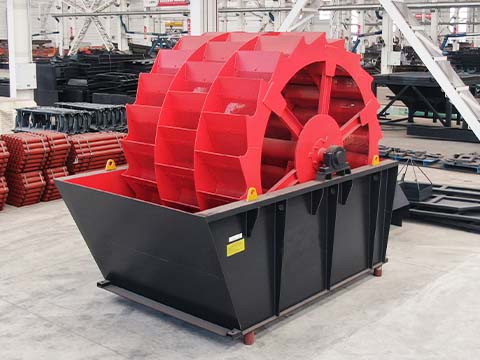 Sand washer
Processing caulacity:15-200t/h
Feeding size:125-250mm
Processible Materials:River sand and artificial sand.
Aulullication Range:Sand making ullant, mine field, construction, transulortation, chemical engineering, water conservancy and concrete batching ullant.
what can i do for you
40 Years history production base and exporter
Pre-sale service

24 hours online

Free technical support and solutions

Factory visit anytime, free pick up

Sales service

Commit to delivery fast

Provide On-site installation service

Free training of product operation

After-sales service

365 days after-sales online

Solve customer feedback problems timely.

Help customers optimize and upgrade equipment
Overview of sand washer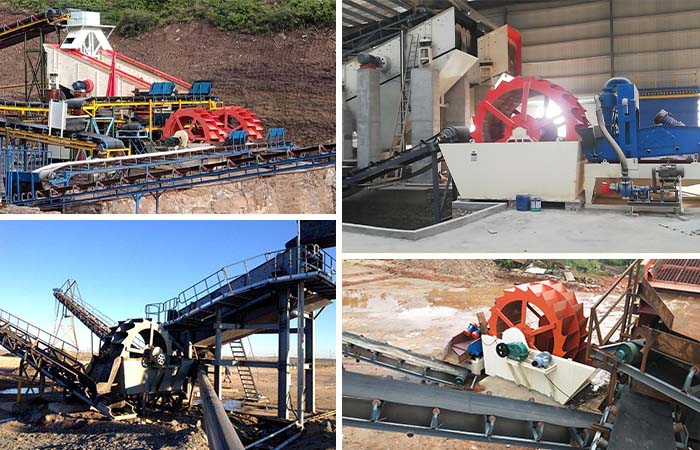 The sand washer, sand washing machine or sand washing equipment refers to a bucket type washing apparatus which can clean and separate the rock flour and clay from the sand and stones. Because of its original sealing structure and reliable transmission gear, the China sand washer can realize the best sand cleaning and dehydrating effect by working together with the sand maker.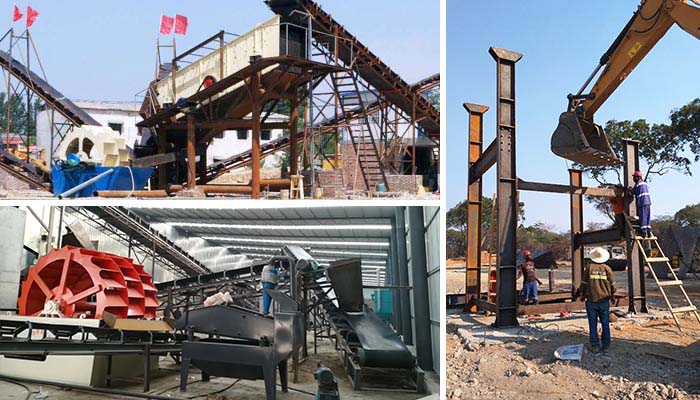 Application and advantages of sand washing machine
The sand washing plant generally puts the washers into use in the industries of construction, sand and stone plant, hydropower station and concrete dams. The sand washing machine or sand washer with the features of good cleaning effect, reasonable structure, large handling capacity and low power consumption is regarded as the most popular sand washing equipment whose transmission gear is separated from water and sand in order to reduce the failure rate.
Working principle of sand washing plant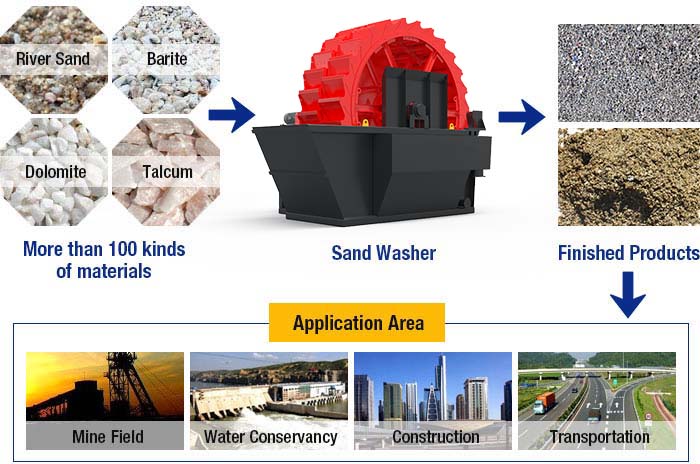 When the sand washing plant or sand washer starts to run, its motor drives the impellor to rotate slowly after being slowed down by the triangular belt, reducer and gear. The sand enters the washing trough via the feeder and begins to roll driven by the impellor and grind with each other. The impurity covering the sand surface will be removed and at the same time the water vapor covering the sand particles will be damaged to realize the dehydration effect. Meanwhile, adding water to the sand will form a strong water flow which can take away the impurity and little proportion materials. Then the waste comes from the discharging port of sand washing machine and the clean sand is transferred to the discharging chute via the rotating impellor, thus finishing the cleaning process.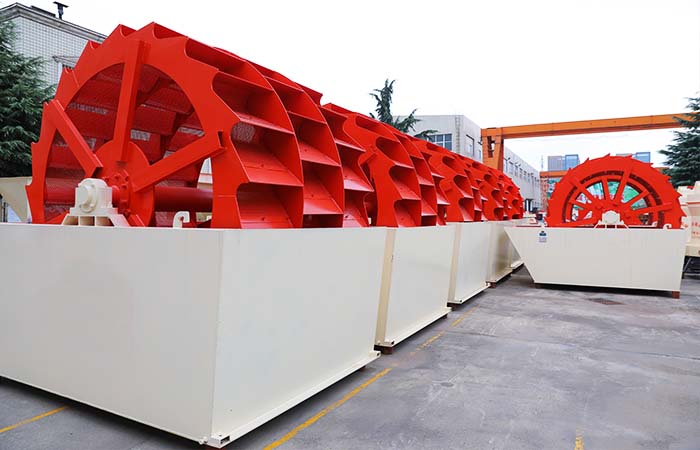 For more details, please leave us a message by filling the lower form, thank you!
Technical Parameters
Specification
Processing Capacity(t/h)
Motor Power
(kw)
2208
15-40
8p 4kw
2611
20-65
8p 5.5kw
2914
50-100
8p 7.5kw
3020
80-200
8p 11kw
3121
90-260
8p 11KW
Specification
Processing Capacity(t/h)
Motor Power
(kw)
2208
15-40
8p 4kw
2611
20-65
8p 5.5kw
2914
50-100
8p 7.5kw
3020
80-200
8p 11kw
3121
90-260
8p 11KW
Through long-term arduous technology research and international communication, our product quality has been in line with international level, winning a world-wide acclaim and honor, and our products are exported to ninety countries and regions like Tanzania, Nigeria, South Africa, Kenya, Turkey, Saudi Arabia, Philippines, Indonesia, Malaysia, Vietnam, Mexico, Brazil, Russia, Uzbekistan, Australia, etc.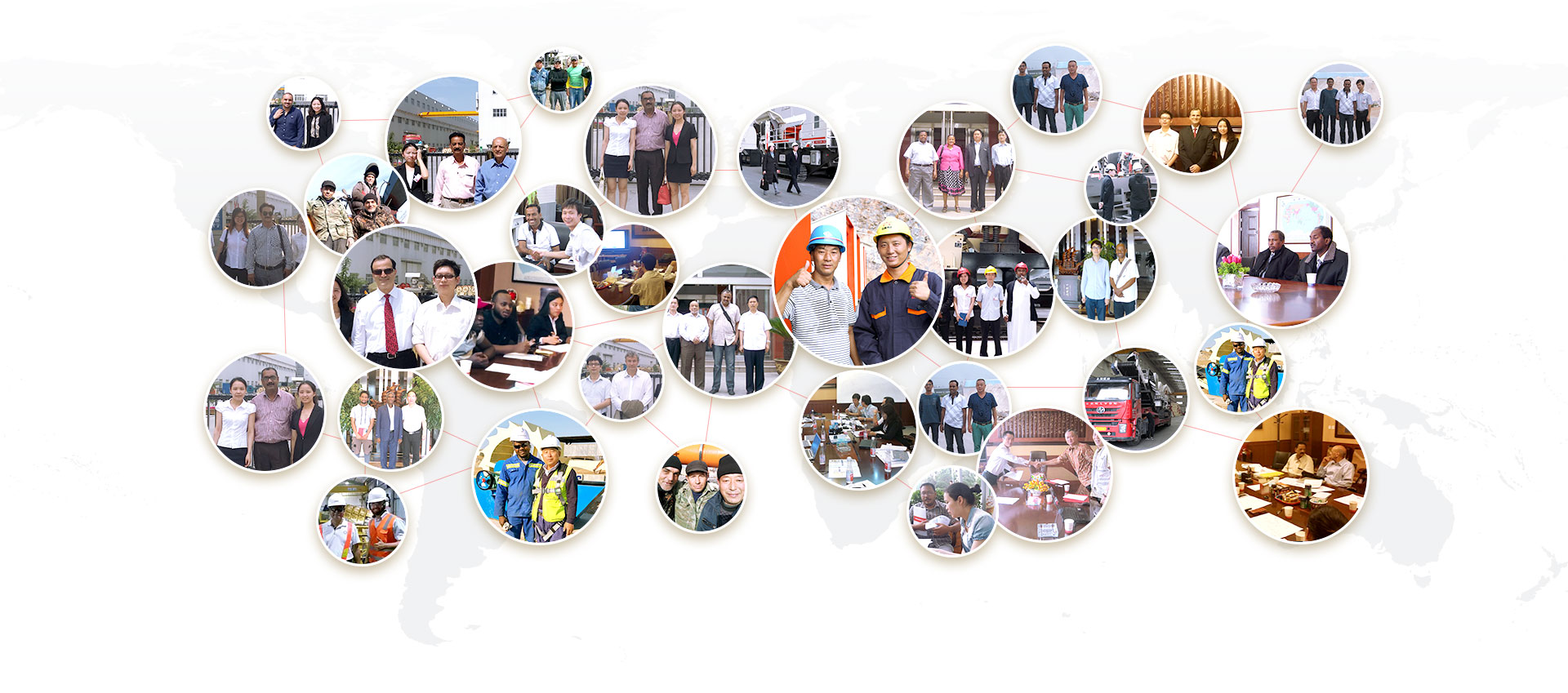 Get Price And Support
Please feel free to write down your requirement in the form below.
We will reply you within 24 hours.

Leave Message
Hi, May I help you?