The wheel mobile cone crusher is commonly used portable rock crusher, which can meet the construction waste operation. Its effective dust pelletizing system, the proper pollution discharging status of the diesel engine and the releasing system can remotely control the hydraulic pressure to remove the obstacles of the portable rock crusher. The portable rock crusher increases the crushing efficiency.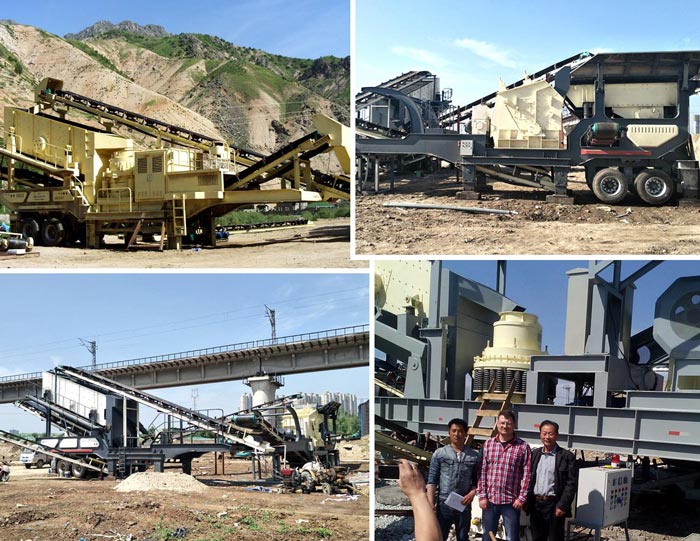 The portable rock crusher or mobile stone crusher plant is widely used in the industries of mine crushing, construction waste recycling, construction aggregate production, and highway, railway and bridge construction. Mobile stone crusher plant is applied to crush all kinds of stones and minerals with different hardness such as granite, basalt, marble, sandstone, quartz stones, limestone, iron ore, copper ore, manganese ore, gangue, non-ferrous metals, cobbles and construction waste produced during the city relozation process.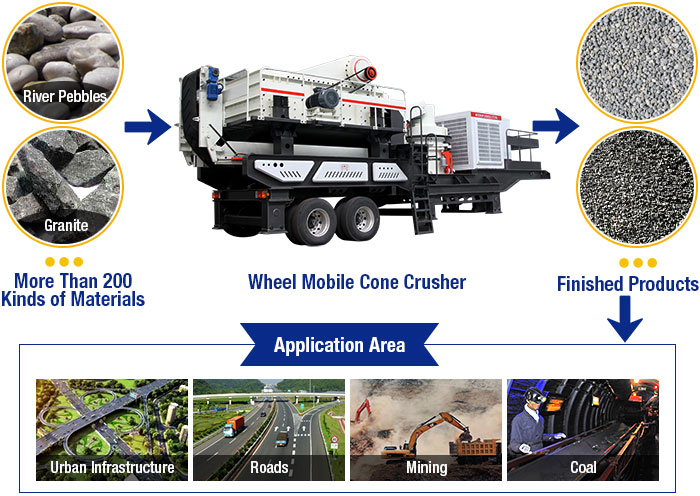 Henan Fote Machinery Co., Ltd. covers an area of 360,000 square meters, including heavy duty industrial workshops with 60,000 square meters. The major equipment of our company include large and medium sized metal processing, riveting and installing machines, such as ball mill, jaw crusher, cone crusher, hammer crusher, Raymond mill, magnetic separator, flotation separator, drying machine, etc.
Leave us a message for more product drtails and price list?